WATCH: Children's Hospital in New Hampshire performs Katy Perry's 'Roar'
JUST ADDED: 5 Seconds of Summer will be rocking the stage at this year's iHeartRadio Music Festival Village in Las Vegas! The band sat down with Ryan Seacrest to break the news. Click here to buy your tickets now, before they sell out!
Listen to Katy Perry on iHeartRadio
(Yahoo!) - Spending time in a hospital is never fun. Being a kid in the hospital can be even worse. The Children's Hospital at Dartmouth-Hitchcock (CHaD) in Lebanon, NH found a pretty good way to bring some smiles to their patients faces: lip syncing. Check out the video below where everyone from patients to staff get in on the action, offering their rendition of Katy Perry's current hit, "Roar."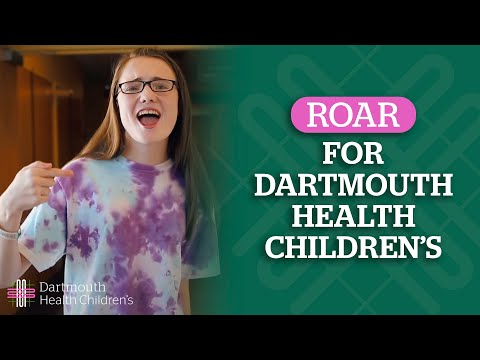 Holly Gaspar, a child life specialist at CHaD was looking for fun and therapeutic activities to do with the patients at the hospital. She had heard Perry's pop hit and thought it would be fun to make a video with the kids and staff. "All of our CHaD Kids have a ROAR," says Gaspar. "Sometimes we hear it, sometimes we see it, and sometimes we feel it. They are strong, they are brave, they are all fighters."
Simply by chance, just as Gaspar was formulating a plan for the video Chris Cammock, hired by the hospital to consult on design and branding, heard the same song on the MTV Video Music Awards and immediately thought about the kids at the hospital. She brought her idea to the staff at CHaD and along with her producing partner Jared Gunnell shot the video with staff and patients in one day. "I would ask them to sing a line and they'd sing a verse. They were on fire and it was a real team effort to complete the project so quickly. It was magic."
In addition to providing a fun outlet for all involved, the video also served as a sort of thank you to a group of donors who recently raised $650,000 for the hospital via the CHaD HERO Half Marathon & Ripcord 5K.
Katy Perry's pop ballad is currently number three on Billaboard's Hot 100 and inspired a contest on ABC's Good Morning America. High schools from around the country submitted videos similar to the one made by CHaD for the chance to have Perry perform live at their school. Perry announced the winner, Lakewood High School in Colorado, last week and will perform there Friday. CHaD tells Yahoo the similarities between their video and the GMA contest are strictly coincidental.
If you would like more information on the hospital and all the services they provide check outwww.chadkids.org.